Discover the advantages of a reliable Vendavid vending machine for agricultural produce
Sell more produce with more profit
Are you looking for a way to sell your agricultural products directly? Our Vendavid potato, vegetable or fruit vending machines are the perfect solution. We install the vending machine on or near your farm, or at any location. Simply fill it up and your products are for sale 24/24 and 7/7. You do not need to man a shop and thus you'll save a lot of time.
All the advantages of selling with Vendavid vending machines: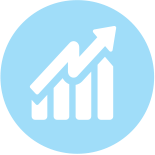 You sell 24/7 and generate more turnover. Including at other locations.
You sell directly and therefore determine your own price and margin
You save time because you don't have to man a shop.
Stock up to 184 products: from potatoes to fruit and vegetables. Plenty of space!
Simply unplug and plug in at the new location; that's all it takes to relocate.
Delivered 'plug-and-play'
You receive the vending machine fully encased. You do not need to provide any additional shelter, heating or ventilation.
The vending machine is immediately ready for use: just connect it to the mains and you're done!
Why choose a Vendavid vending machine?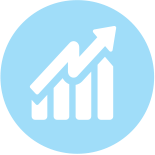 Designed and manufactured entirely in Belgium.
Many sales in a short time
A vending machine has no closing times. Your customers are always welcome.
What is loaded first, is sold first.
Monitor your sales closely
The vending machine keeps track of your sales.
We have been manufacturing and installing our vending machines for many years. We would like our clients to explain in their own words what, for them, are the biggest advantages of our vending machines.
Fast placement and reliable service anywhere in Europe
After ordering, a Vendavid vending machine is always delivered quickly and installed professionally. The location is up to you: At your farm, on the market square, at a petrol station, at a local shop … anywhere in Europe.
Just connect it to the mains and your vending machine is immediately ready for use. The only condition is the presence of electricity and soon even that may no longer be necessary, as we are currently investigating how we can make our vending machines operate with solar panels.
Our machines are of rock-solid quality. The chance of malfunctions is therefore very small. Should an intervention occur, we offer fast and excellent service. We are available at all times.

Your vending machine comes with a two-year warranty.
Sint-Amandstraat 20
8740 Pittem
Belgium
This website is developed with the support of: